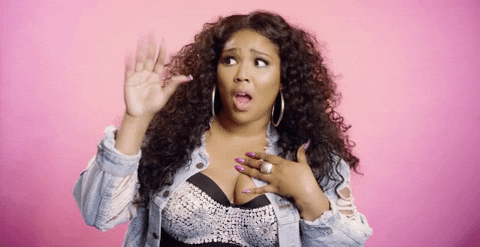 I QUIT.
Not my business – but my part time job.
For the last 6 years, I've been juggling Little Black Kat as a side gig, but I'm pleased to say that's no longer the case. I've officially taken my business full time!
If you've been through the process yourself, then you'll know exactly how scary (but also rewarding) it can be. And if you're yet to take the leap? Then you'll probably still be super aware just how terrifying the thought of going all-in can be.
I might be new to the full-time business owner life, but the path I took to get here has been long (6 years to be exact). So I've really taken my time preparing and getting ready for this moment, and I've learned a lot in that time. 
Let's face it, being a business owner can be lonely. So today I wanted to share the steps I took to get here, and if you're thinking about going full time in your business, I hope this helps you!
Let's dive in!
Step 1: I established my own brand
Confession Time: A few short years ago, my branding was actually all over the place! I was a bit like the plumber with the leaky tap, spending all my time working on the metaphorical leaky taps of others without working on my own. That do-as-I-say-not-as-I-do mentality is something us creatives are renowned for, but when I truly thought about taking my business full time, I knew how important it was to have a strong, cohesive brand (for more on that, check out my blog on why branding is an investment, not an expense, here).
So last year, I revamped and rebranded Little Black Kat Creative. I established my brand personality and started being more consistent in how I was showing up for my brand. Since then? I've seen some bigimprovements in the business.
So that's Step 1: Get your brand in order.
CHECK!
Step 2: I grew my network
Initially, my network consisted of Facebook groups. Designer Boss Ladies was the major one here (thanks ladies!), which helped me build a great network jam-packed with my talented industry peers. Once I'd established my brand, I started to get more referrals from other designers through the group, because they knew my distinct style and area of expertise.
Within the group, I was also fortunate enough to be the winner of the Designer Boss Ladies Bootcamp course, run by graphic design mentor Anna Dower. Not only did this help whip my business into shape, it also helped me build even more connections within the industry.
Aside from Designer Boss Ladies, I've joined other Facebook groups, jumped on Instagram (which has been GREAT, as much as I sometimes loathe the time I waste on it) and used these platforms to connect with other businesses, foster these relationships and provide education to help establish me as an expert in the industry. 
Growing my network? CHECK!
Now onto the more nitty gritty… 
Step 3: I refined my services
When I first started out, I was taking on any and all jobs that came my way. Being seen as a jack of all trades and expert in none took up way too much time. Plus, I wasn't loving the work I was doing, which is a big part of why anyone starts their own business.
So I took a good look at what I loved doing the most, what my strengths were and what would both make me happy and help my business succeed. I've loved illustration for forever, but I'd diverted away from it because the jobs I worked in were more graphic design for printing (yawn!). So I worked out my illustration style, built a range of services I loved the most and established a price guide that would help my passion make money.
I focussed all my attention on what I loved the most, and as a result? I now work with business owners who want to bring colour and fun into their branding through illustration and bold, bright design.
Okay, so what's next?
Step 4: I got my systems and processes in place
Which, if I'm honest, is a big (but necessary) task for any business owner looking to go full time. For me, this included:
Building a better website and starting to use sales funnels
I began sending out a monthly newsletter and blogs
I started using social media to educate clients on what I do and why
I gave myself procedures and rules to follow
I streamlined my processes and started using Dubsado so everything was there and ready to go.
There are so many more, but these were the key ones that streamlined my processes and made running a business full time so much easier.
And last, but not least…
Step 5: I worked on my mindset
This one was arguably the most important step to taking my business full time.
I had all the tools in place, but for a long time I was still very much stuck in a place of fear. I was too scared to take the leap to full time. I was stuck in the mindset that I needed to have a "real" job to be financially secure.
So how did I (slowly but surely) overcome this? On the days I was working for the man, I listened to business and mindset podcasts every day. Some of my favourites are The Emily Osmond Show for marketing and mindset, Clare Wood Podcast for money mindset and business advice, The Uncool Designerfor mindset from a Designer's perspective and Biz Buds to learn all about building relationships and connections.
I also joined some coaching groups (shout out to DBL Squad and The Modern Marketing Collective) to have a team cheering me on. I built my confidence, solidified my goals for Little Black Kat Creative, and eventually I wrote a resignation letter just to see how it would feel… I gave my notice the next day!
 I took the leap away from my frustrating "real" job, dove into what I loved doing and haven't looked back (yet).
And that was it! Simple right? Well, not really, but I did it and you can do it too.
Disclaimer: Some of the links in this blog are affiliate links, which means I may earn a small percentage of the sale if you sign up using my link. I only share affiliate links for tools that I genuinely love and use here at Little Black Kat. I hope you find them just as useful as I do!
P.S. If you decide Dubsado is the CRM for you, just follow this link and use the code littleblackkat to score 20% off your first year's subscription.